This post may contain affiliate links, which means I may receive a commission, at no extra cost to you, if you make a purchase through a link.
Happy Wednesday!!   I hope your week is going well! This week in my classes, I am focusing on sneaking in a little more strength movements in the my classes with the addition of a block. I am always interested in providing opportunities for my students to experience poses in an unique way to not only keep the practice interesting but also to provide a different stimulus to the body. When the poses are always done in the same way, the body begins to get used to the poses and you may not get the maximum benefit. The block adds a load or weight to the body which will engage muscles more and help you to get stronger. I invite you to approach these poses with curiosity and see how it feels!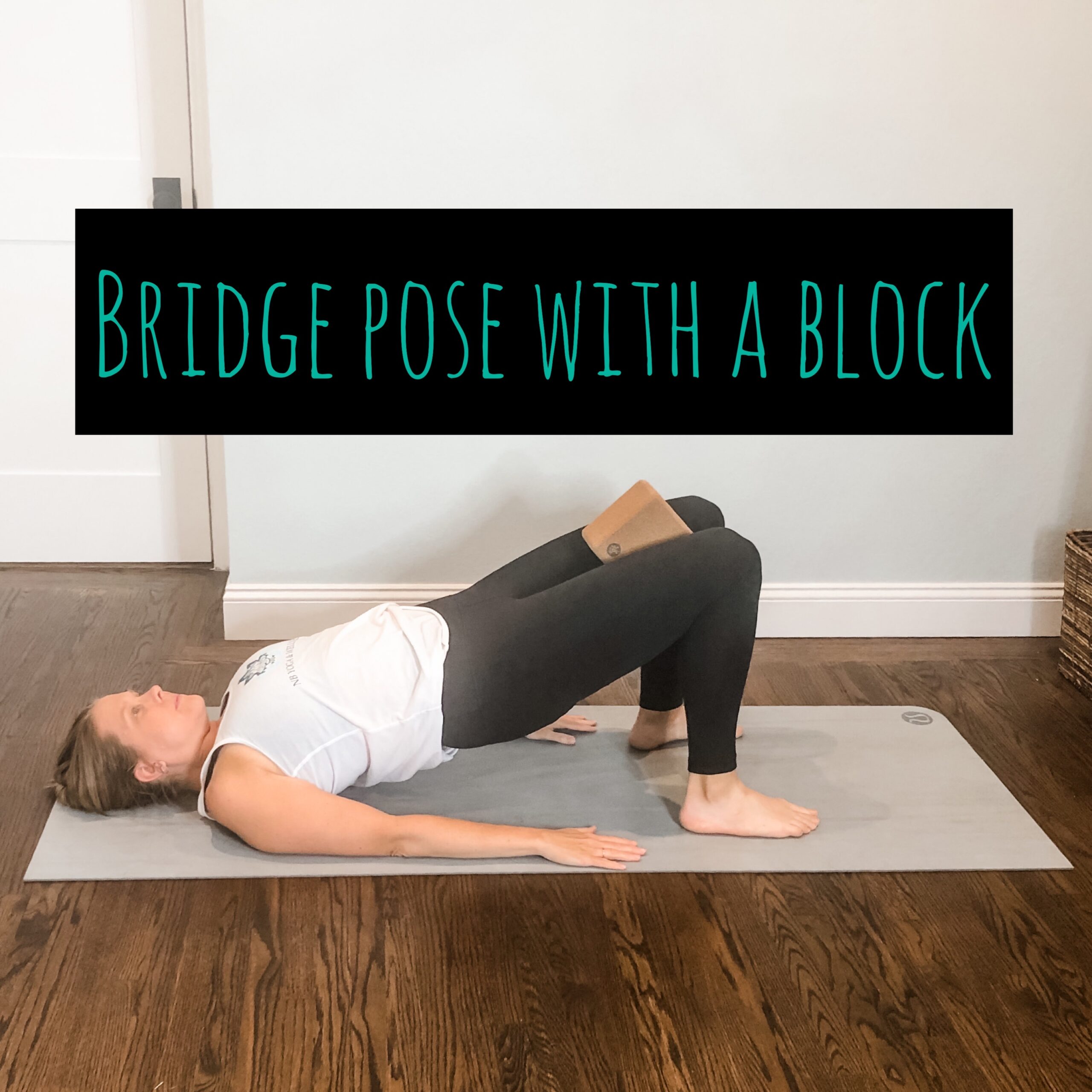 Bridge Pose with a Block

This is a great way to really activate the legs especially the inner thighs. To do this pose, place your feet on the mat and put a block between your legs. Press into your feet, lift your hips, (your arms can come into any position) and squeeze the block. Hold for 5-8 breaths and then release your hips back down. Repeat two more times.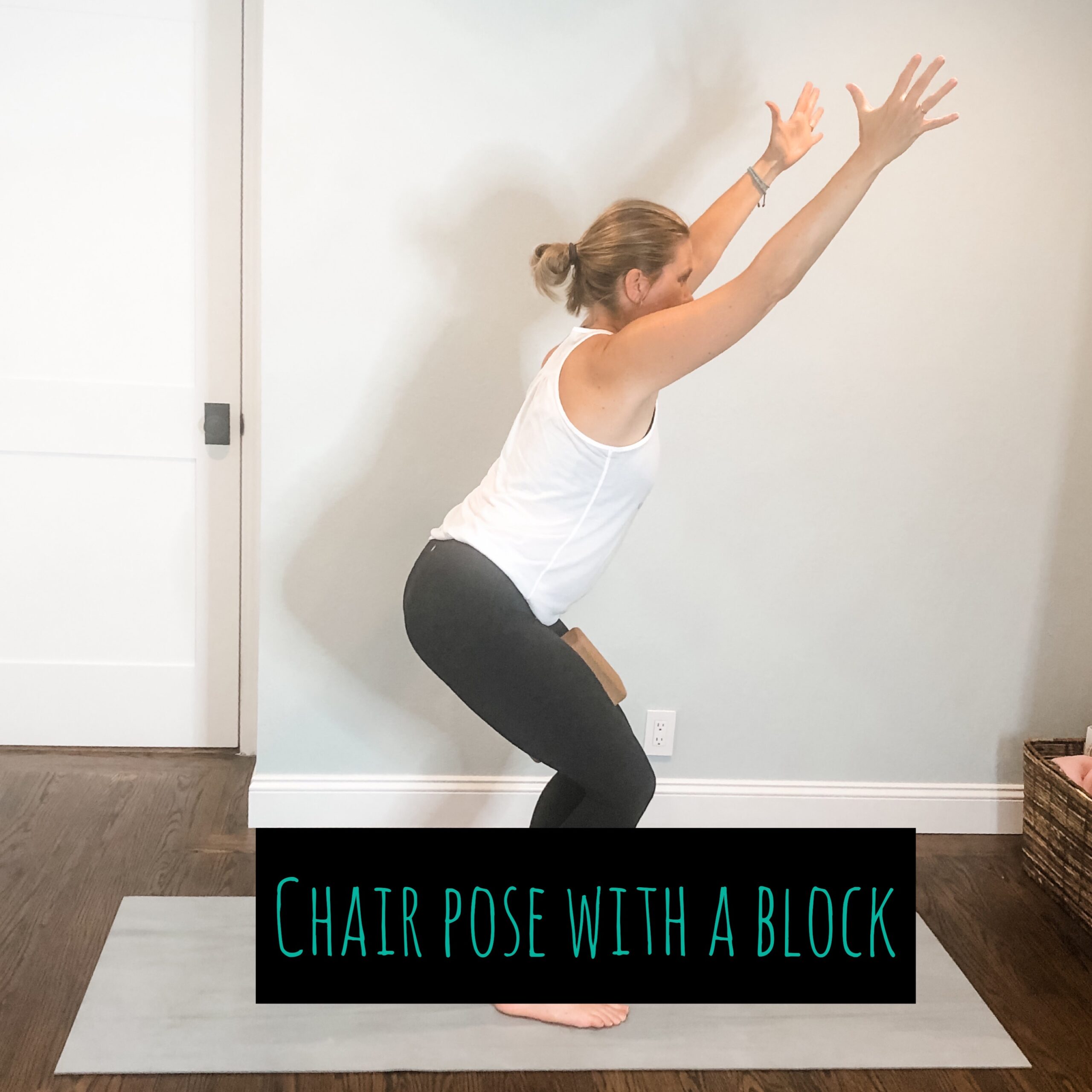 Chair Pose with a Block
Similar to bridge pose, the block encourages you to use your inner thighs to work the pose.
To practice this pose, stand with your feet hip distance apart, place the block between your legs a few inches above your knees, sit your hips back into the pose and bring your arms alongside your ears. Hold for 5-8 breaths. Repeat twice more.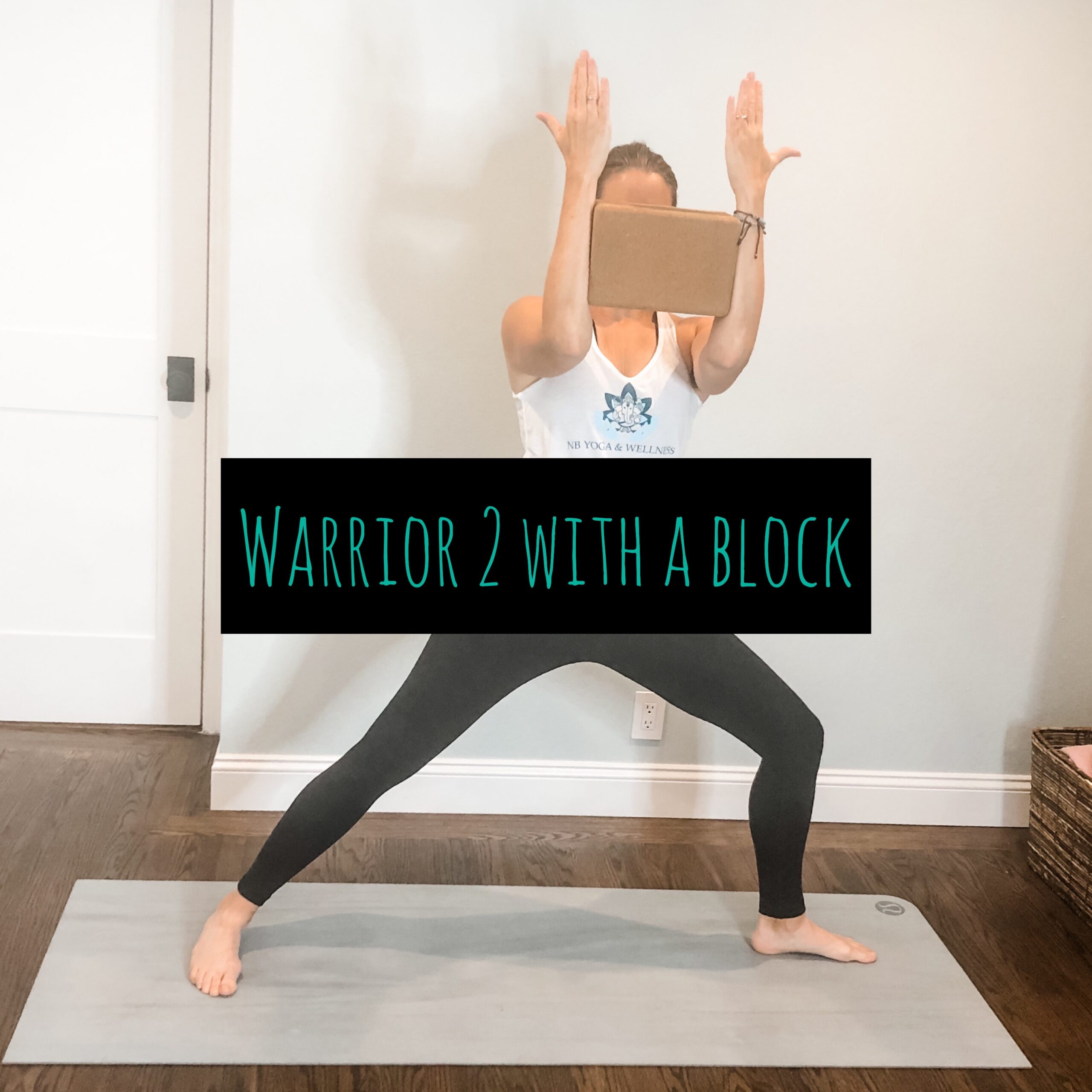 Warrior 2 with a Block
This is a great way to sneak some strength into the arms and shoulders. Come into the Warrior 2 position, bend your elbows and take your arms in front of your chest. Take your block and put it between your forearms (take the block wide if you have limited mobility in your shoulders). Squeeze the block with your forearms and then raise your arms up and down 3-4 inches for 5-8 reps. Notice how it feels to be in the pose. Do your legs need to work a little more in this position? Once your reps are complete hold the block between your arms with your elbows in line with your shoulders for 5 breaths.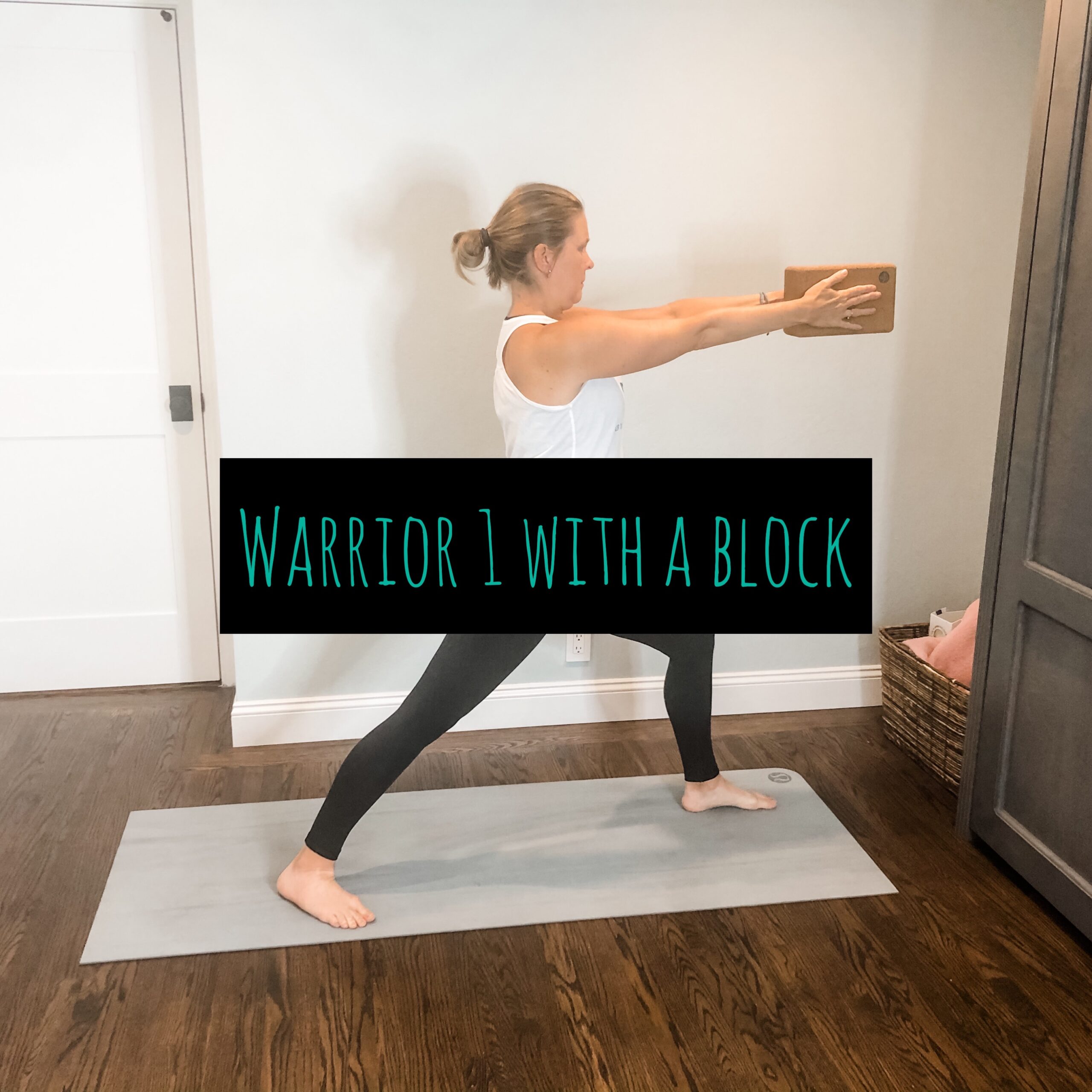 Warrior 1 with a Block
This pose also adds some strength into the upper body. Bring yourself feet Warrior 1 position and have a block close by. Hinge from the hips to fold forward and pick up a block. Come back to standing and place your block between your hands with your arms outstretched in front of you. Squeeze the block and hold for 3-5 breaths. Next try raising your arms overhead still holding and squeezing the block. You can also hold the block overhead.
If you are interested in practicing with me, you can check out our schedule here! New students can use the code BLOGREADER at check out to save 40% off the New Student Special, 30 days of livestreaming classes daily and access to our content library with loads of prerecorded videos you can access on your own schedule.
Let me know in the comments below how this feels for you. You might want to start off using a foam block and then when you want to take things up a notch try using a cork block. A cork block is a little heavier.
A note about foam yoga blocks: Not all foam yoga blocks are created equal.  Many foam blocks are not very stable and depending on what you are using them for they can be unsafe.  This is my favorite foam yoga block. It is lightweight and really stable and can support you easily in your poses.
In these photos, I am wearing the amazing leggings I talked about last week!
What Else is Up???
I finished reading Untamed, by Glennon Doyle. This book is a collection of short stories where Doyle shares her life experiences of being married to her husband and falling in love with a woman who she ends up marrying. This book is for you if you strive to live up to the expectations society places on you, but deep down you know those expectations will not make you happy. Through her stories, Doyle will inspire you to live your best life by honoring who you are and what you want.
Rating: 4 Yoga Mats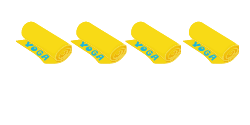 Last night I started reading 28 Summers By Elin Hilderbrand. So far this is the perfect summer read..entertaining and light.
I hope you enjoy the rest of your week!
Be Well,
Nicole