Happy Hump Day Yogis! I hope you are hanging in there with all of the things that are going on in our world. I know there is added stress for those school-age children trying to navigate the on-line learning situation. As a former school teacher, my heart goes out to all of you in that situation.
I have decided to focus my class this week on the hamstrings. Many of the poses we do in yoga incorporate the hamstrings and many people have restrictions in their hamstrings which make these poses a challenge. Poses for the hamstrings are important for those with low back pain as oftentimes those with low back issues have tight hamstrings. I wanted to share these poses with modifications in hopes it will be helpful for those of you who need it.

One of the reasons for tightness in many people is lack of strength. When I first learned this, it sounded counter intuitive to me. As, I have developed more of a strength-based practice my body has begun to open up a little more and I feel like I have more range of motion. With that said, one of the ways to build more strength in your yoga practice is to make sure the muscles are engaged in the poses as opposed to more passive.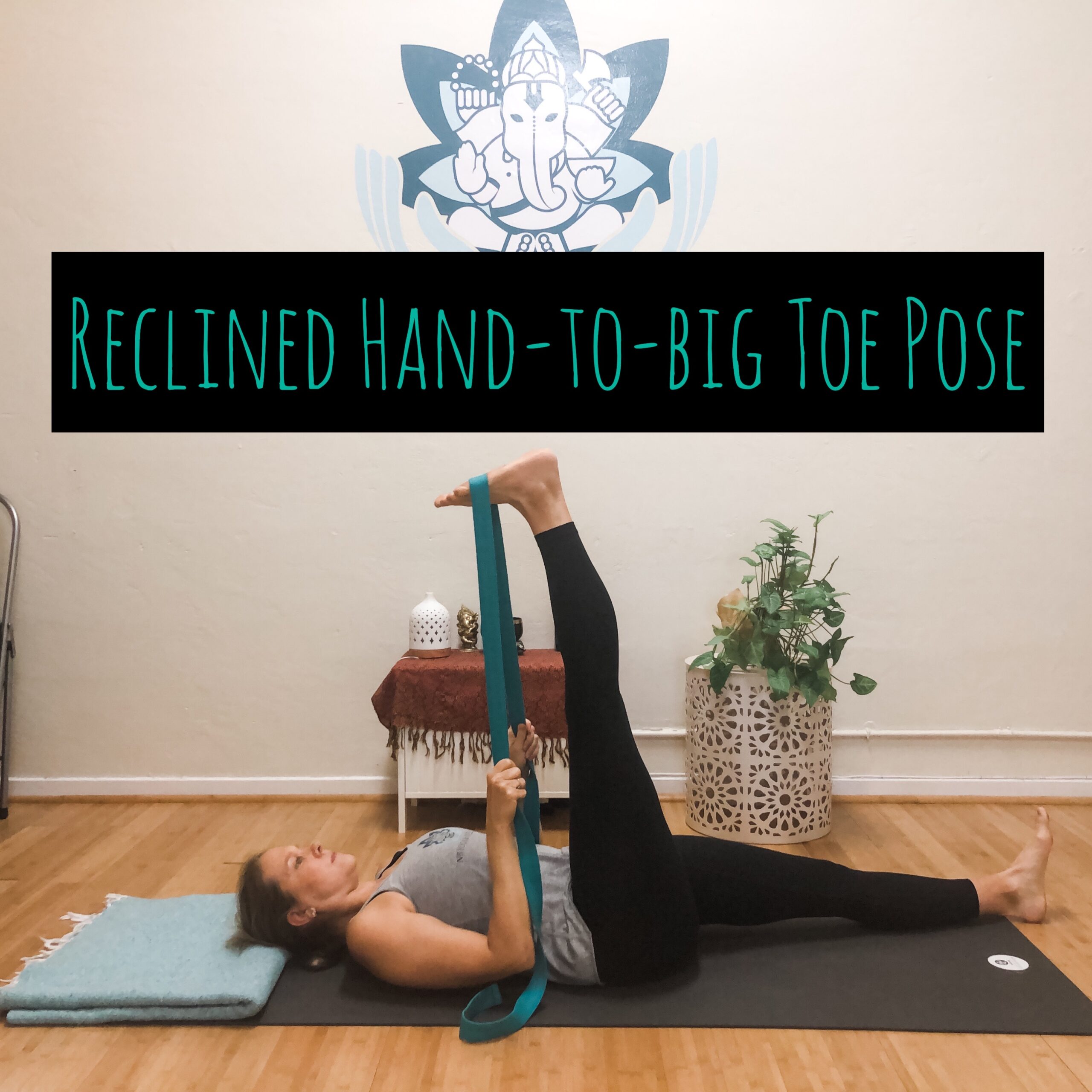 I probably teach this pose on a weekly basis at some point in my teachings. It is so important to help to strengthen the hamstrings and the quadriceps. In order to get the most benefit from this pose, you will want to make sure your legs are engaged.  The strap is a great pose to start out with, but as you start to get stronger you can try to to this pose without the use of the strap.  Holding your leg straight up with the strap requires the use of more muscles and makes it much more challenging.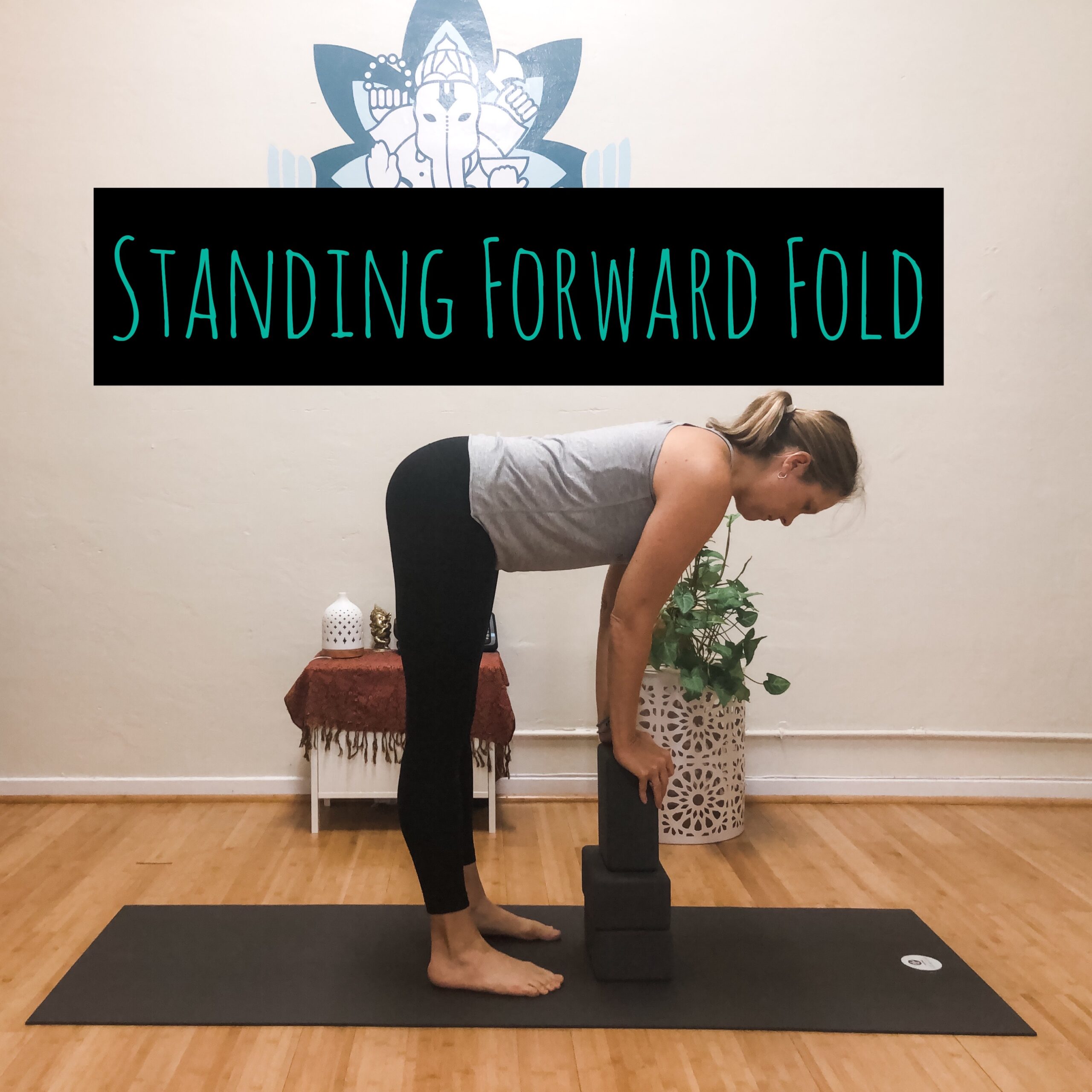 A couple of the benefits of this pose helps to stretch the hamstrings and calm the nervous system. Sometimes, this pose is taught with the knees softly bent to be able to get a deeper fold. However, try to keep the legs straight and use blocks to bring the floor closer to you. Press into the feet to activate the legs. I am also showing this pose with a flat back, which is a great modification if you have osteoporosis or osteopenia.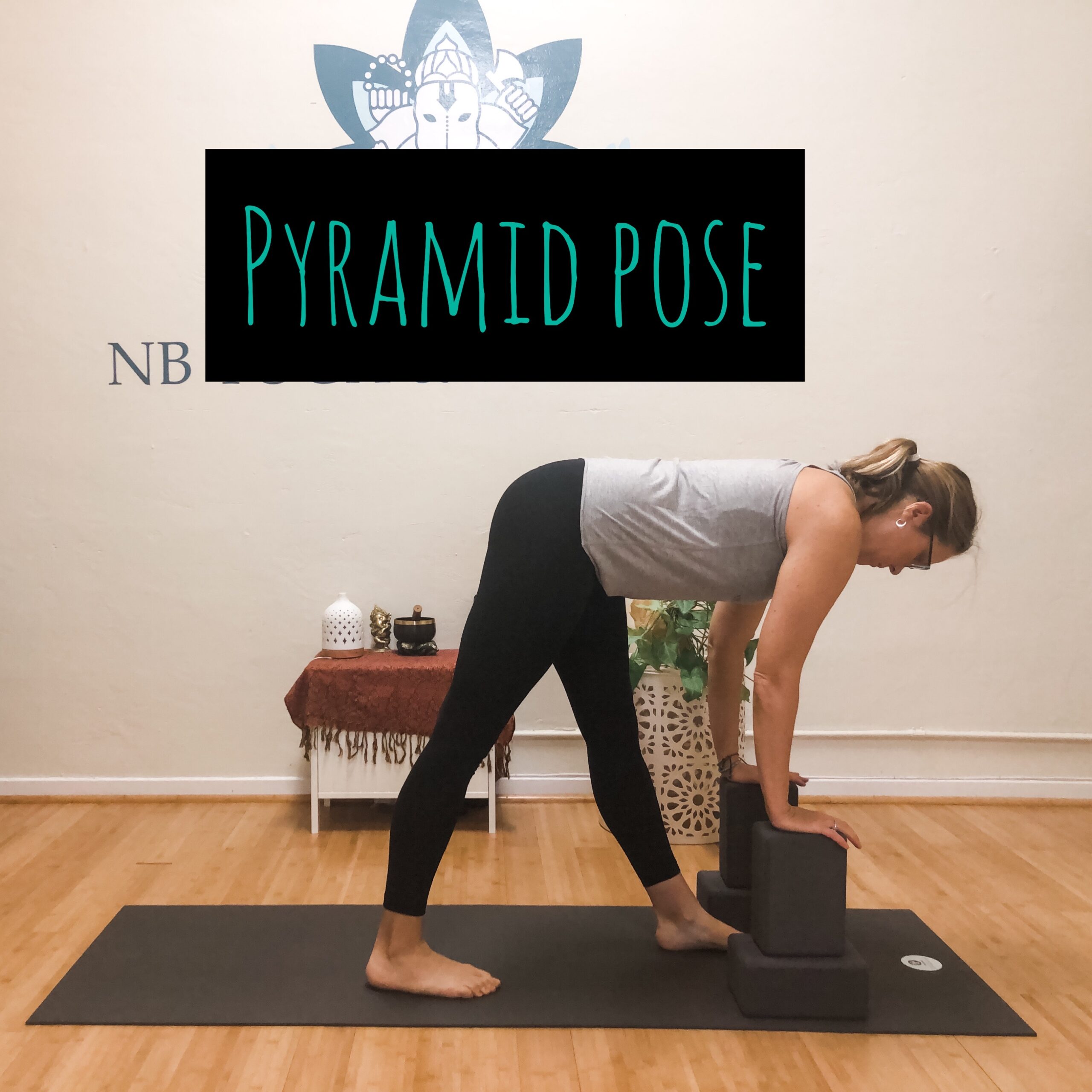 I think this is one of my favorite poses! To me it feels really good in my body, but I do know many people struggle with it. The solutions, use your props! I cannot say it enough, how important blocks are to help make your practice feel better in your body. This pose helps to get higher up in the hamstrings especially when you put more weight into the front foot. You want to try to keep your hips level in this pose.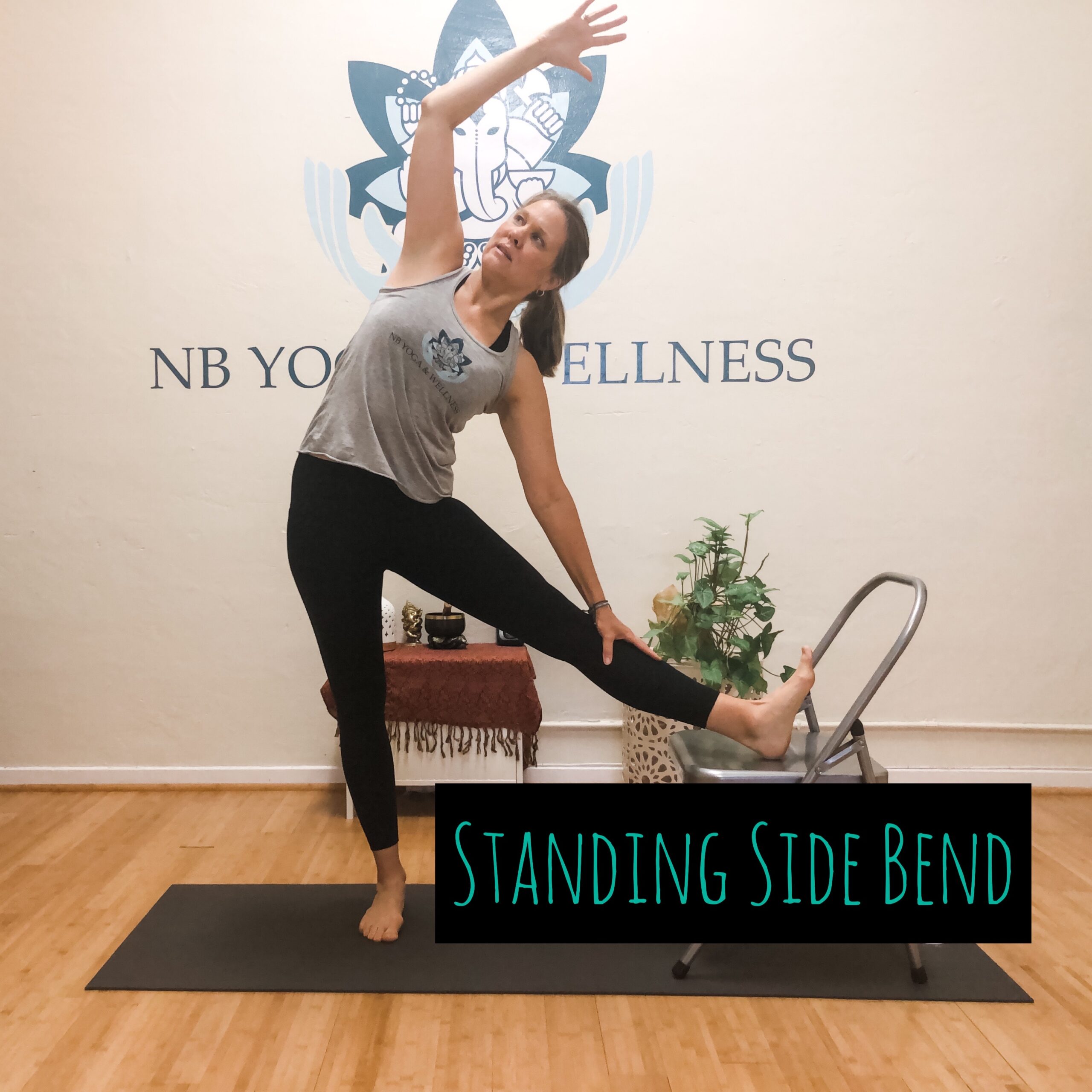 I included this pose not only because it feels good, but if you have tight hamstrings having your leg at an angle to stretch the hamstring actually feels better and is more accessible for some than forward folding. If you hamstrings are pretty open, you might not feel much, but the side bend feels great!!
If you are someone who struggles with tightness in your hamstrings, give these poses with modifications a try and let me know in the comments below what you think. If you tend to be more flexible I would invite you to also try these poses with the modifications. The practice of yoga is one of self-discovery and you too might find something out about your body by backing off a little bit or changing the way to do the poses.
What am I Reading??
Last week, I told you about the book I started called City of Girls by Elizabeth GilbertI haven't gotten really far. I think I will like it but need  to read more to  get into it. I hope to pick it up again this week.
On a whim, I just picked up a Year of Yes, by Shondra Rimes. She was the writer for Grey's Anatomy, Private Practice and Scandal. This book is a non-fiction book. She writes about being an introvert who always said no to public appearances, speaking engagements, parties, etc. After attending an event at the White House, she decided for a whole year she was going to say yes to all the invitations she received. The book is a quick read and she has a great sense of humor. If you have trouble saying yes to invites, this might be a great book for you! As an introvert myself, I have found this book to be very relatable.
Be Well Yogis!!
Nicole