This post may contain affiliate links, which means I may receive a commission, at no extra cost to you, if you make a purchase through a link.
This week in my classes, I am integrating many different twists into the practices I teach. Twists are a great way to work many different parts of the body in one practice. There are many amazing benefits to twisting which includes bringing more movement and mobility into the spine. Twists are also very energizing. Also because of the rotation and the movement in the abdominal area when twisting, you support your digestive system and the lymphatic system of the body.

Here are a few of the poses I have been teaching this week in my classes: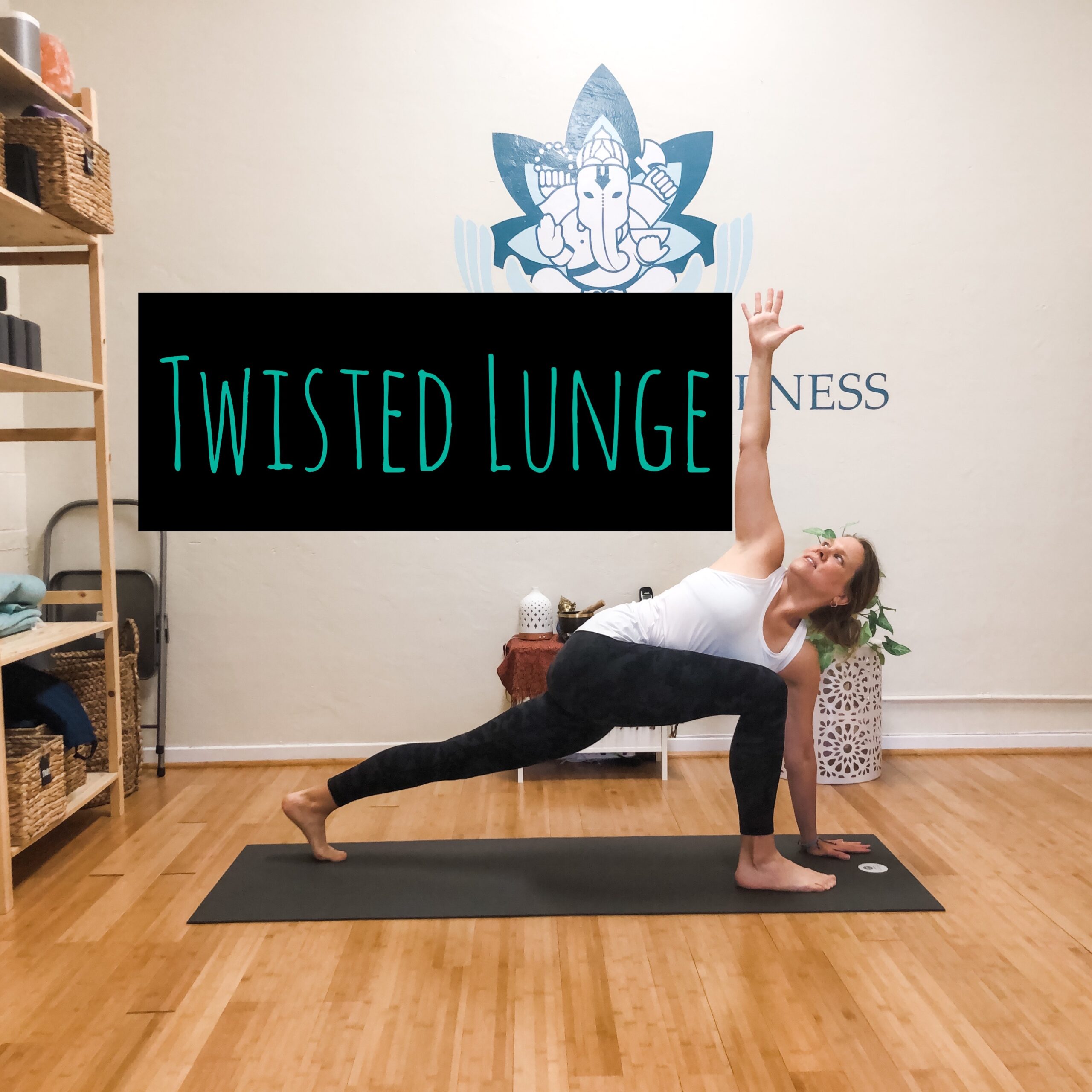 Twisted Lunge: I always feel like I am getting stronger when I do this pose! Not only is this twist great for all of the things mentioned above, but also really helps to build strength in the lower body and improve balance.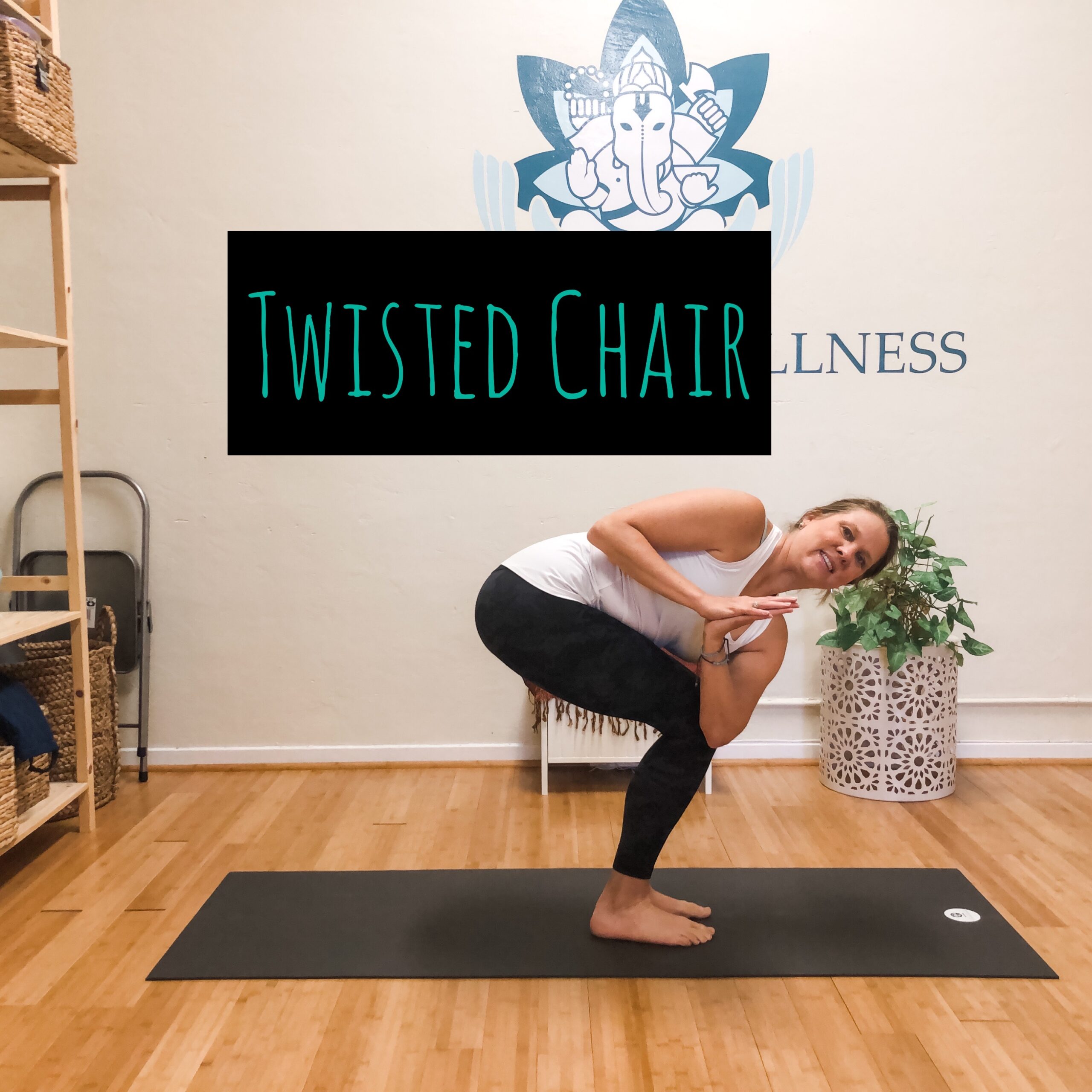 Twisted Chair Pose: Although a bit of a challenge for me, This pose helps to bring energy into the lower back and stretch the shoulders.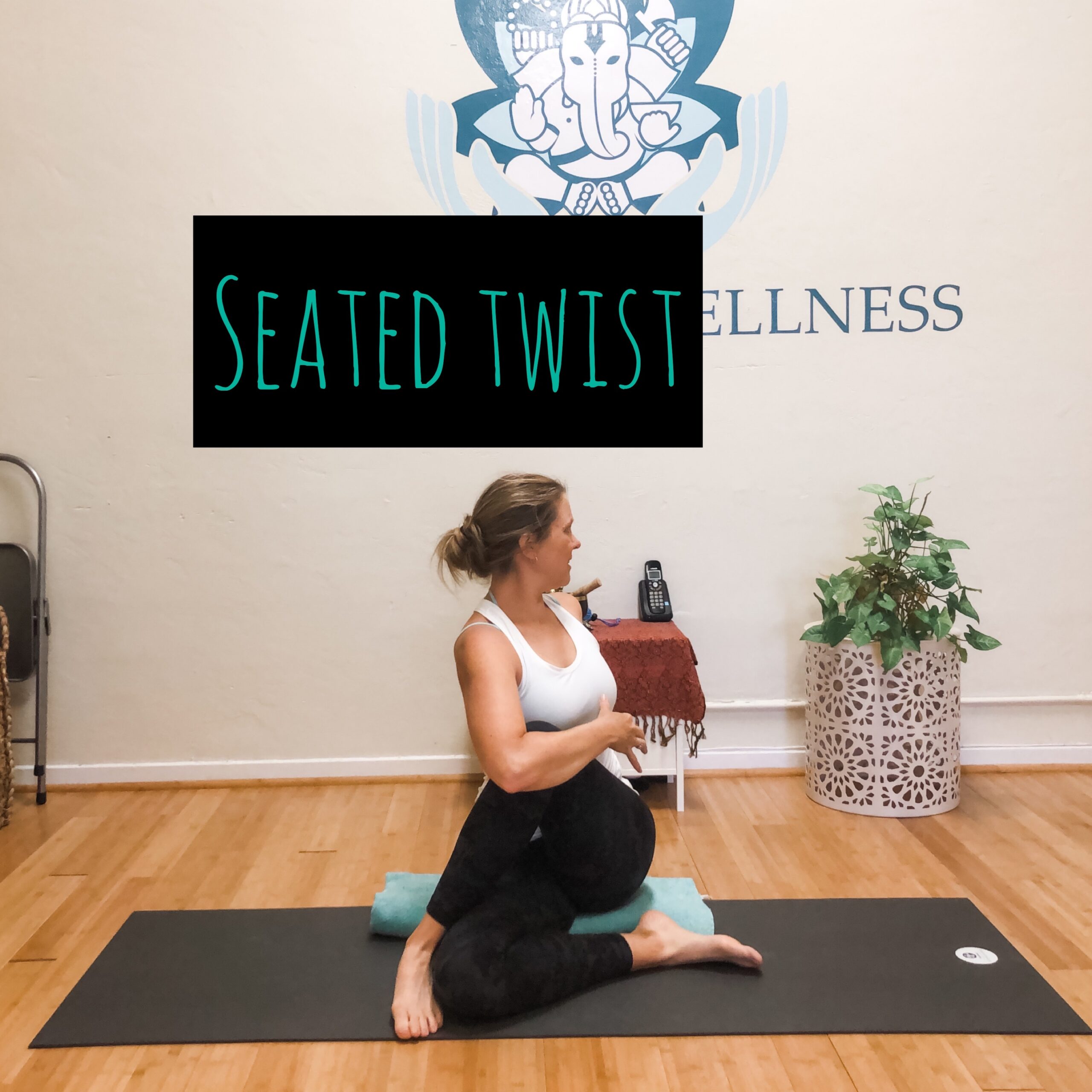 Seated Twist: When doing this pose, I love to allow the top knee to press into my arm and feel my arm press into the knee creating a bit of resistance. This helps to feel more stretch in the outer hips and glutei. Sitting up really tall in this pose will help to improve your posture as you get great movement through the spine.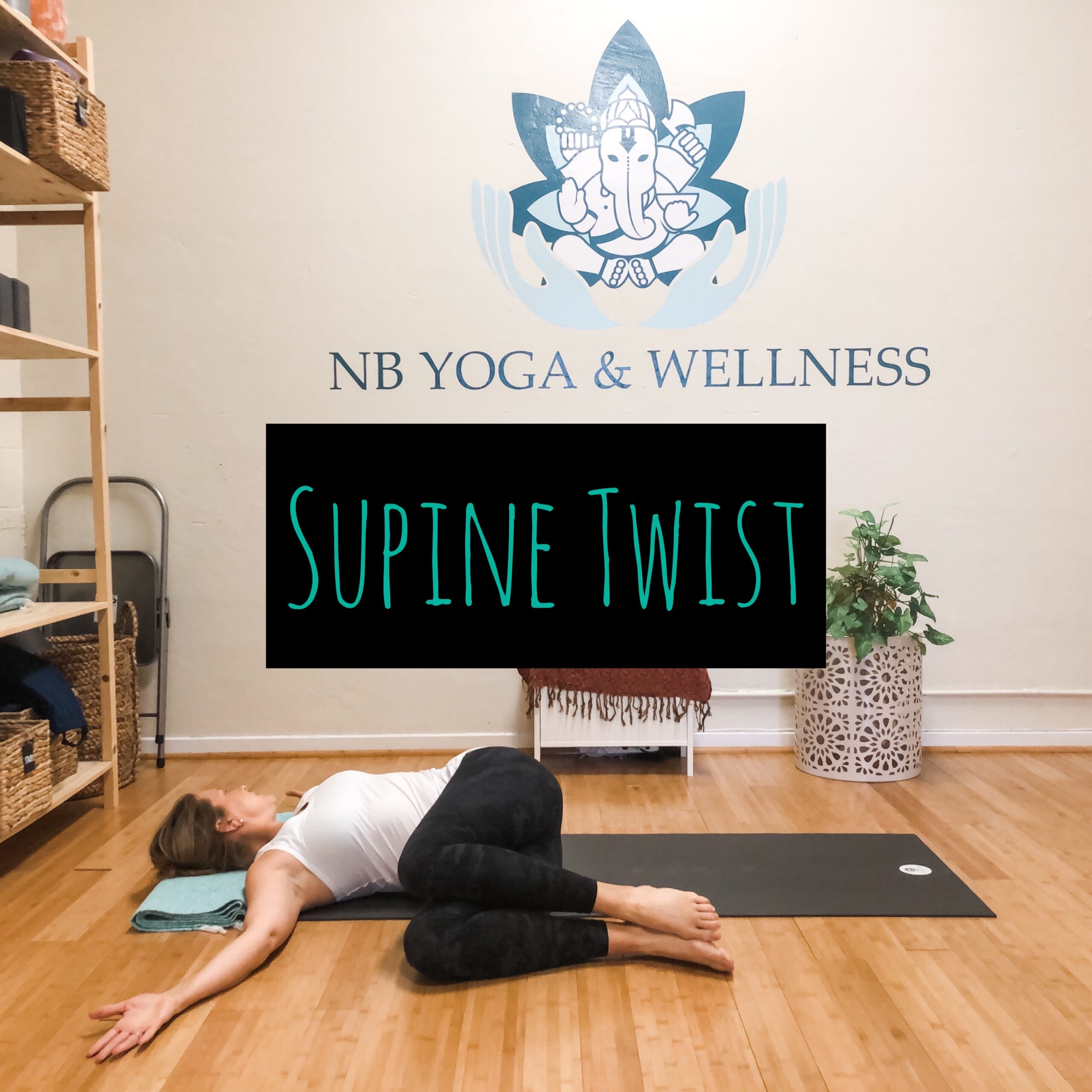 Supine Twist: This simple twist in one of my favorites to relieve tension in the lower back and open up the front of the chest and shoulders. If you struggle when doing this pose, be sure to put some support under your knees.
If you love twists and would like to try a more restorative twist, check out the this post from last week.
If you are wanting to check out our on-line streaming class offerings, click here: As a blog reader, you can save 50% off the new student special if you have never taken class with us. Use code NBBLOG at checkout for savings. That's just $24.50 for unlimited access to our live streaming classes and our content library with many different videos to choose from on-demand for 30 days!
What else am I up to?? Reading!!!
I love to read, but never read consistently. I go through phases where I will be reading all the time and then there are times when I never read. It had been a while since I picked up a good book so over the weekend, I decided I was just going to relax and enjoy a good book. Kinda like a staycation! I was looking for something easy, entertaining , and I didn't want to have to think too hard! I ended up reading not just one, but two books!
In case you are a reader and want to lose yourself in a book here is what I read…
On the recommendation of a friend, I read The Lies that Bind by Emily Griffin.
I really enjoyed this book! I actually could not put it down! It is a love story set in New York post 9/11. The story starts with the main character sitting in a bar deciding if you she should call her ex boyfriend when she meets another guy and ends up falling in love with him rather quickly before he disappears. There are many twists and turns in this story that kept me surprised until the very end.
I also read In Five Years: A Novel by Rebecca Serle

It didn't take me long to read this book either. This is another love story set in New York. The main character, Dannie is a planner and thinks she has every part of her life planned out. The story takes place over the course of five years and let's just say things don't turn out the way Dannie plans.
Of the two books, I preferred The Lies that Bind. However, both books are entertaining quick reads which was just what I was looking for.
And since I am on a roll, last night I started or restarted The Jetsetters by Amanda Eyre Ward.


I'll let you know what I think of this once I finish. So far so good!!
So tell me, what's up with you this Wednesday??? Do you have a favorite twist?? Let me know in the comments below!
Enjoy the rest of your week!
Be Well!
Nicole