About the Class.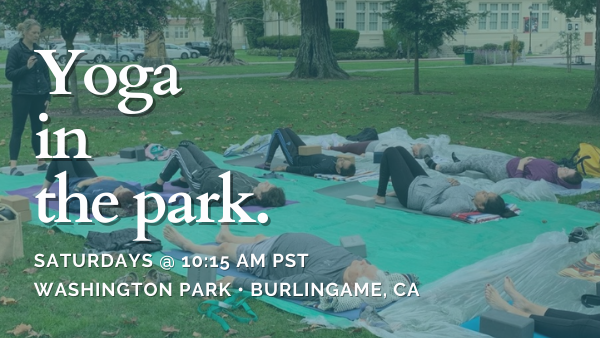 Reduce stress, improve your mood, and reconnect with your highest self in nature with our Yoga in the Park community, a group designed to help you step onto your yoga mat and support you – no matter where you're at on your yoga journey!
From beginning students to experienced practitioners alike, our outdoor, Gentle Yoga class will guide you through a series of foundational, standing, floor-based or seated poses – perfect for both muscle lengthening and gentle strengthening.
Our practice ends with a long unwinding sequence to leave you feeling relaxed and calm. Designed with accessibility in mind and perfect for all who want the benefits of peaceful, gentle practice!
We invite you to join our yoga in the park community at Washington Square Park each Saturday at 10:15 AM PST. We're excited to meet you!
Duration: 60 minutes
Levels: Perfect for all new, beginner and advanced practitioners, ages 18+
Props needed: Yoga mat, yoga blanket or towel, yoga strap, blocks (2 total)
Pre-registration required. Registered guests will receive updates + a map prior to class!